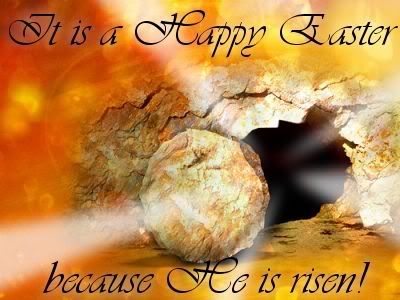 1"Now upon the first day of the week, very early in the morning, they came unto the sepulchre, bringing the spices which they had prepared, and certain others with them.
2And they found the stone rolled away from the sepulchre.
3And they entered in, and found not the body of the Lord Jesus.
4And it came to pass, as they were much perplexed thereabout, behold, two men stood by them in shining garments:
5And as they were afraid, and bowed down their faces to the earth, they said unto them, Why seek ye the living among the dead?
6He is not here, but is risen: remember how he spake unto you when he was yet in Galilee,
7Saying, The Son of man must be delivered into the hands of sinful men, and be crucified, and the third day rise again.
8And they remembered his words,
9And returned from the sepulchre, and told all these things unto the eleven, and to all the rest ". Luke 24: 1-8.
5. Let this mind be in you, which was also in Christ Jesus:
6Who, being in the form of God, thought it not robbery to be equal with God:
7But made himself of no reputation, and took upon him the form of a servant, and was made in the likeness of men:
8And being found in fashion as a man, he humbled himself, and became obedient unto death, even the death of the cross.
9Wherefore God also hath highly exalted him, and given him a name which is above every name:
10That at the name of Jesus every knee should bow, of things in heaven, and things in earth, and things under the earth;
11And that every tongue should confess that Jesus Christ is Lord, to the glory of God the Father. Phillipians 2:5-11.